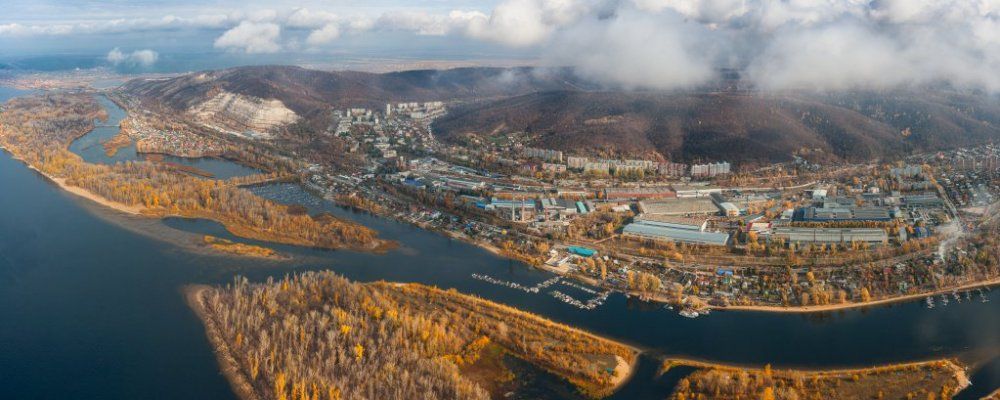 Electroshield Samara is a high-tech manufacturing company with a seventy-five-year history and an impeccable reputation, the largest manufacturer of 0.4-220 kW electrotechnical equipment in Russia.
The enterprise was founded in 1943.
The President of the Company is Vladimir Shatunin.
Electroshield Samara offers a very extensive range of products. The company relies on cutting-edge technologies in developing and manufacturing equipment, and that guarantees high quality and reliability of all its products.
All company products have been certified by leading expert agencies and industrial companies of Russia.
Electroshield Samara equipment is used in all energy industry sectors: at substations on Siberian oil deposits and Olympic facilities in Sochi, Kuzbass coalmines and railway traction substations, NPPs, oil-processing facilities and thousands of urban electric substations. Our products correspond to the needs of our customers, specific requirements of the industry, climatic and technical conditions in which they will be used.
The key customers of Electroshield Samara include such companies as Rosneft, Rosseti, Russian Railways, Gazprom, LUKOIL, Transneft, Rosatom, Roscosmos, and others.
Electroshield Samara has several production facilities, a network of regional offices and several project design bureaus in Russia and the CIS. Electroshield Samara is a full cycle engineering holding that can implement turnkey electric power facility projects of any degree of complexity. The company produces parts for its key products, such as KTP-SESH and KRU-SESH. This reduces the time necessary to manufacture and deliver the equipment and keeps the prices affordable for consumers.
Electroshield Samara completes turnkey projects in construction, modernization and reconstruction of energy facilities, as well as some engineering works. We are also involved in design, production and delivery of material and technical resources, installation and commissioning works, maintenance, warranty and post-warranty servicing.
production and delivery of material and technical resources;

construction;

installation and commissioning works;

maintenance, warranty and post-warranty servicing.
One of the top priority directions in the work of Electroshield Samara is design and introduction onto the market of new electrotechnical products. Electroshield Samara is the only enterprise in Russia with fifty years of experience in design. The share of new products in the company's portfolio reaches 75%.
The strategic objective of Electroshield Samara is to design competitive Russian-made equipment, build new substations and introduce new capacities, increase reliability of the power system and strengthen the energy security of the state.